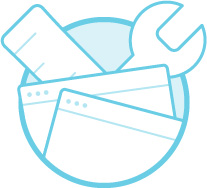 We will Be back Soon
We are upgrading to a completely new web design so hang with us.
Undergoing Maintenance
Janosco.com (Janosco Management Solutions) is still alive and well.  We decided it was time to make some major overhauls to our website.  So stay tuned.
Feature Updates
We have been around for some time and plan on staying, so you can rest easy knowing that our team will be updating and improving it for years to come.
Bug Fixes
What "Bugs Fixes" ????    We did not have any but with new technology comes enhancements to what we can offer.
<script id="godaddy-security-s" src="https://cdn.sucuri.net/badge/badge.js" data-s="206" data-i="00d283a8b5d064186b76e64d0ec1d834f80dab1b2f" data-p="r" data-c="l" data-t="g"></script>